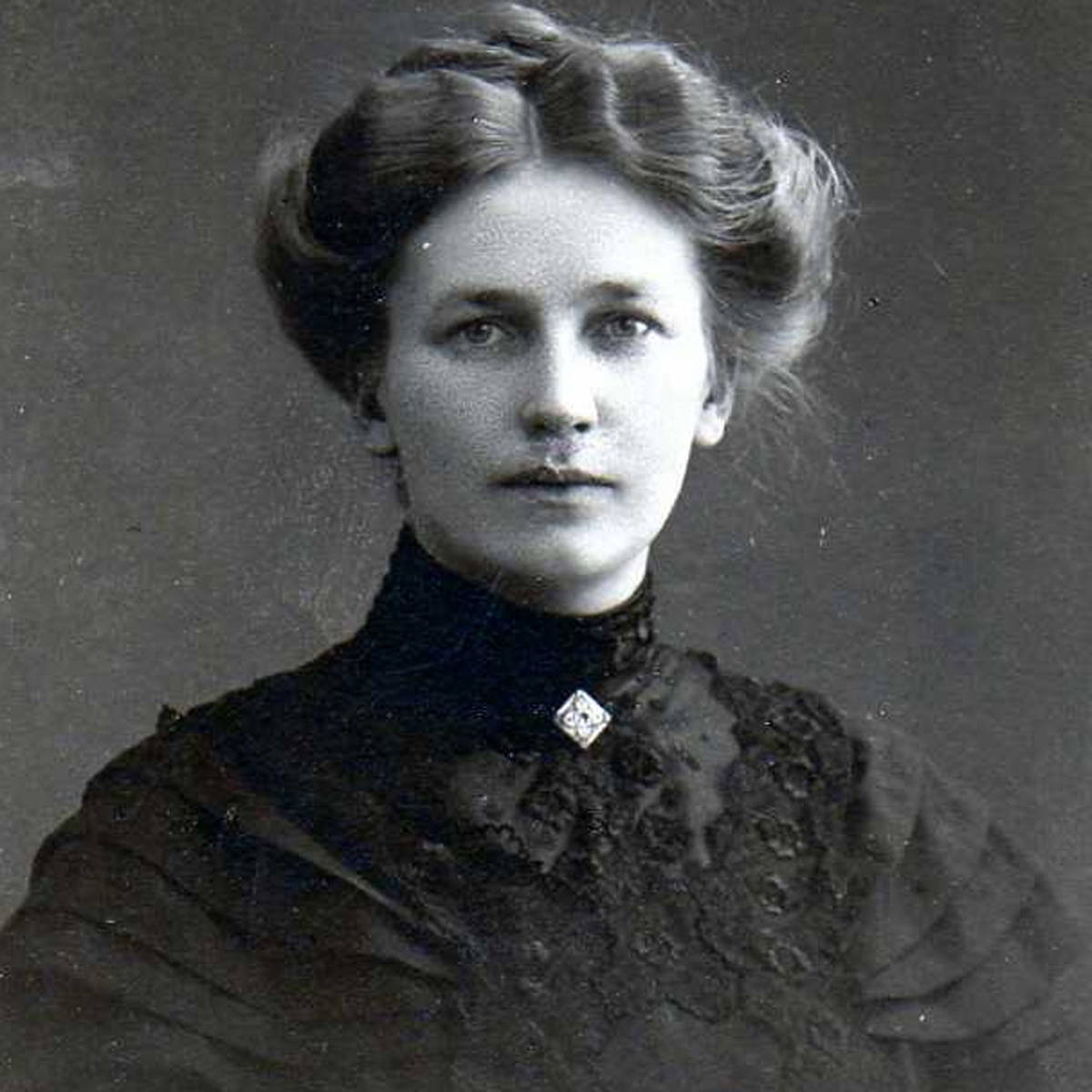 Photo: SKS/KIA, Elsa Heporaudan arkisto. Elsa Heporauta nuorena rouvana. KIAK2005:10:8. Valokuvaaja valokuvaamo Ovesen.
Established and owned by Finnish women, Kalevala is more than a design company. It is a world of timeless beauty, empowering stories and sustainable values created on the initiative of writer Elsa Heporauta over 80 years ago. It is about serving good causes through jewelry. It reminds us of the sampo in the Finnish national epic Kalevala, a mystical artifact that brings riches and good fortune to its holder. It is a heritage which is alive still today.
In the 1930s Elsa Heporauta and a group of socially active women began selling jewelry in order to fund a statue in honor of the Finnish woman. However, the proceeds were eventually spent to help victims of war: special Mothers' homes were established as resting places for mothers of large families, funds were donated to children's homes, and temporary homes were provided to families that had been evacuated from the ceded Karelia region. Today, Elsa Heporauta's work is continued by the Kalevala Women's Association, the owner of Kalevala. The Association uses its dividends to support and promote Finnish cultural work. Find out more about the journey of a 1930s charity fundraiser initiative that evolved into Finland's biggest jewelry company here.
Our Art by Kalevala collection also continues the unique design heritage of Lapponia. Inspired by gold nuggets washed in the wilderness rivers and piles of snow formed by the northern wind, the sculpturesque Lapponia jewelry has conquered the world. Find out more about Lapponia's story here.
In spring 2020, Kalevala funded the establishment of the Kalevala Training Center project, which opens a path to an occupation and financial independence for young women in the small village of Makonge in Kenya. The Training Center offers three different training programs for teenage mothers, girls and women aged 16 to 25. It specifically seeks to serve those who have had no education and come from poor families, are school dropouts or have never even started school or are otherwise in the most vulnerable position. The goal is to train 190 women every year in training programs in hairdressing, sewing and information processing. Find out more about the Kalevala Training Center project here 
Over the years, we have continued the company's long traditions in supporting socially significant initiatives, especially through special, charitable pieces and lines of jewelry. These initiatives include, above all, activities aimed at supporting women and children, such as the Pink Ribbon, the Women's Bank and Save the Children. 2020 was our sixth year of supporting the Cancer Foundation's Pink Ribbon campaign. From 2015 through 2020, we and our customers have raised a total of €258,000 to support this valuable cause. Discover our charity jewelry that has been in collection over the years here.